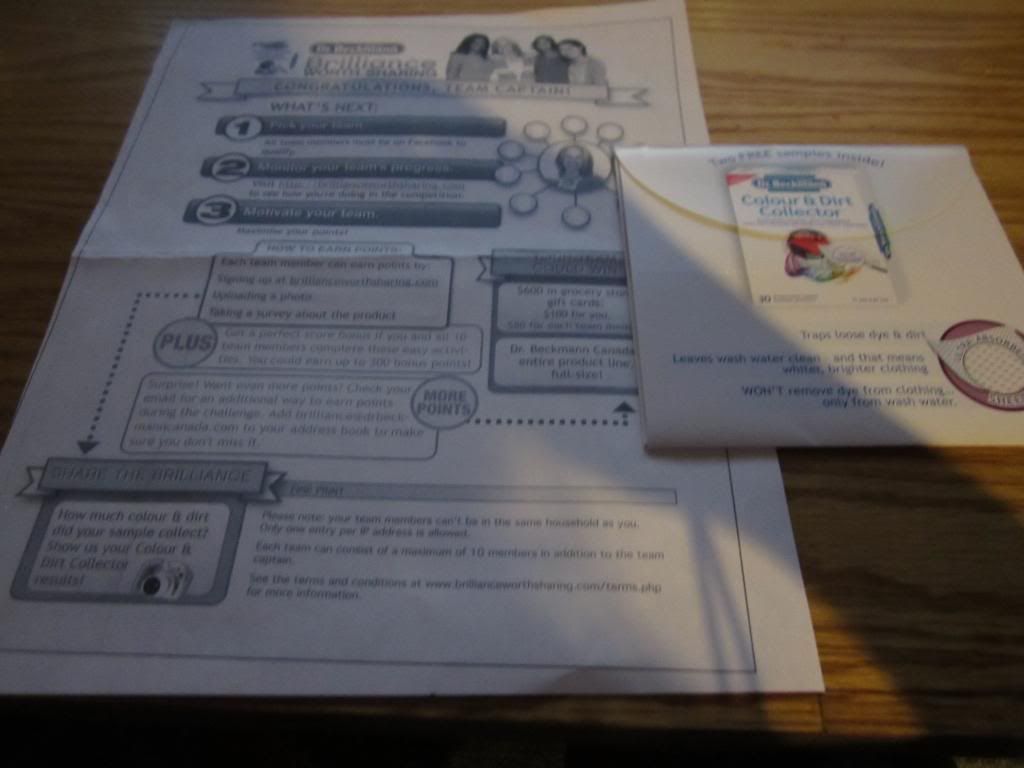 Recently I was given the opportunity to test out Dr. Beckmann's Colour & Dirt Collector Sheet. I am part of "Team KD", which is the team Kaley Davies put together to test these products to enter for a chance to win $600 in grocery gift cards or Dr. Beckmann's full-sized product kits. I love trying things before I buy them and letting my fans know what I think about the products I use.
Now I'm the type of person that throws colours, darks and whites all in one load. I have never felt the need to separate my laundry, but do notice that now and again colours bleed, but the most common of my problems is my whites getting dingy, especially socks! They last for maybe about two washes and then just never really get very clean.
When I used the sheet in my laundry I was shocked at how much dirt it trapped. When comparing it to the original sheet, the sheet I used looks positively nasty. I already save time by combining my clothes, but by using these sheets perhaps I can prolong the brightness of my whites.
These sheets are easy to use, just toss them in your washing machine and then when finished check out the dirt and colours trapped in it. You can see the results of my test below. Click
Here
to check out the video of a test with a red sock and a white shirt!
Part of this contest is also a "vote" option. If you'd like to vote for me and Team KD, you can vote once per the entirety of the contest. We'd appreciate your vote! Click
Here
to vote for us.