Hey CMM&S fans! Today's mail day was awesome! I got an order from Amazon.ca, an order from Ebay and I got some wonderful FPC's! Please leave me a comment letting me know what you got!
From Amazon.ca I ordered the BluRay copy of
Game of Thrones
Season 2 for $54.99, sadly for me it is now $49.97 on sale after I purchsed it Feb 26th, but I'm sure others will enjoy the price-drop. I wish Amazon.ca had a "price guarantee" where within say 30 days if the price drops you can email/call to get your price reduction. I already love them a ton, but that would make them even better in my opinion.
I also ordered the
Skyfall
BluRay for $24.97. This is still the same price on the website.
Both of these were eligible for Amazon Prime, and because they have a special for a free month trial of Amazon.ca Prime, I decided to go for it. It was nice to put my order in on Tuesday and then receive them this afternoon. I don't think I'll be keeping the Amazon Prime though, as I really don't mind waiting a few extra days for my items. I suppose if I had a buddy to share the cost with then that might be different.
The little black case you see in the photo was ordered from Ebay. I hate carrying my earphones wrapped around my iPod in my purse, they get banged up, tangled and dirty from sitting in there with my brush, pens, etc. So I bought the little case for $0.99 so I could put them in there. It's not too big or bulky, and the zipper works nicely for now. Hoping it keeps my earphones from getting all tangled up in everything.
And last, but not least is the five Mars FPC's from the "Our Game Our Gold" promotion! Back on January 4, 2013 many people were receiving notifications that they were Instant Winners eligible to receive a pair of Team Canada Mittens. Unfortunately this was a glitch as there were no Instant Win prize available. Mars corrected the problem quickly, and decided to give those that received this win error coupons! While the mittens would have been nice, my family will definitely enjoy these and I think it's great of Mars to do this even though all they really needed to do was send a notification of the error. Sometimes glitches happem and they went above and beyond what they needed to do.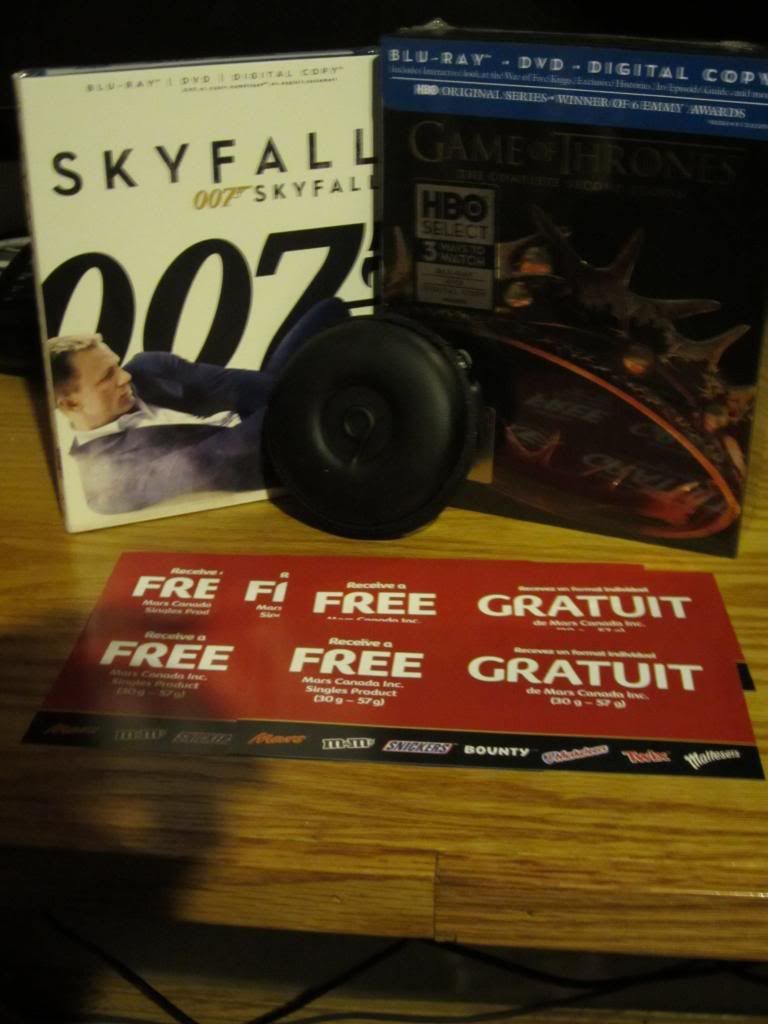 CMM&S is a participant in the Amazon Services LLC Associates Program, an affiliate advertising program designed to provide a means for sites to earn advertising fees by advertising and linking to Amazon.ca



Canadian Money Makers and Savers

is licensed under a Creative Commons Attribution-NonCommercial-NoDerivs 3.0 Unported License.
Based on a work at http://moneymakersandsavers.blogspot.ca